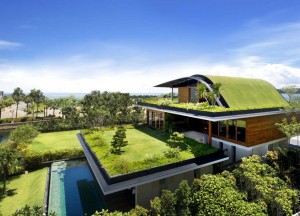 ZeoPro makes a perfect additive to green roof root zones.  Research has shown clear advantages to its use as an additive in green roof construction.
The benefits are many:
Accelerated grow in
Reduced fertilizer needs
Reduced nutrient leach loss
Lower water consumption
Drought tolerance improvements
More robust plants
Research was conducted on the green roof developed at the US EPA Region VIII office in Denver, Colorado by Colorado State University researchers.
Shown here is a typical growth comparison of ZeoPro.
Shown are green roof sedum with no ZeoPro and 33% ZeoPro in root zone.